Asphalt paving contractors in Pluckemin, NJ. Free estimates. Professional asphalt contractors that install and replace asphalt driveways to industry approved standards. Affordable prices. Quality workmanship. All our asphalt installations are covered by a long term written guarantee.
Make the first impression of your home in Pluckemin, NJ stand out with a tailored asphalt driveway. Asphalt driveway extensions, replacements and overlays. Call the experts today at Maloney's Paving and Masonry in Pluckemin, NJ for a free estimate.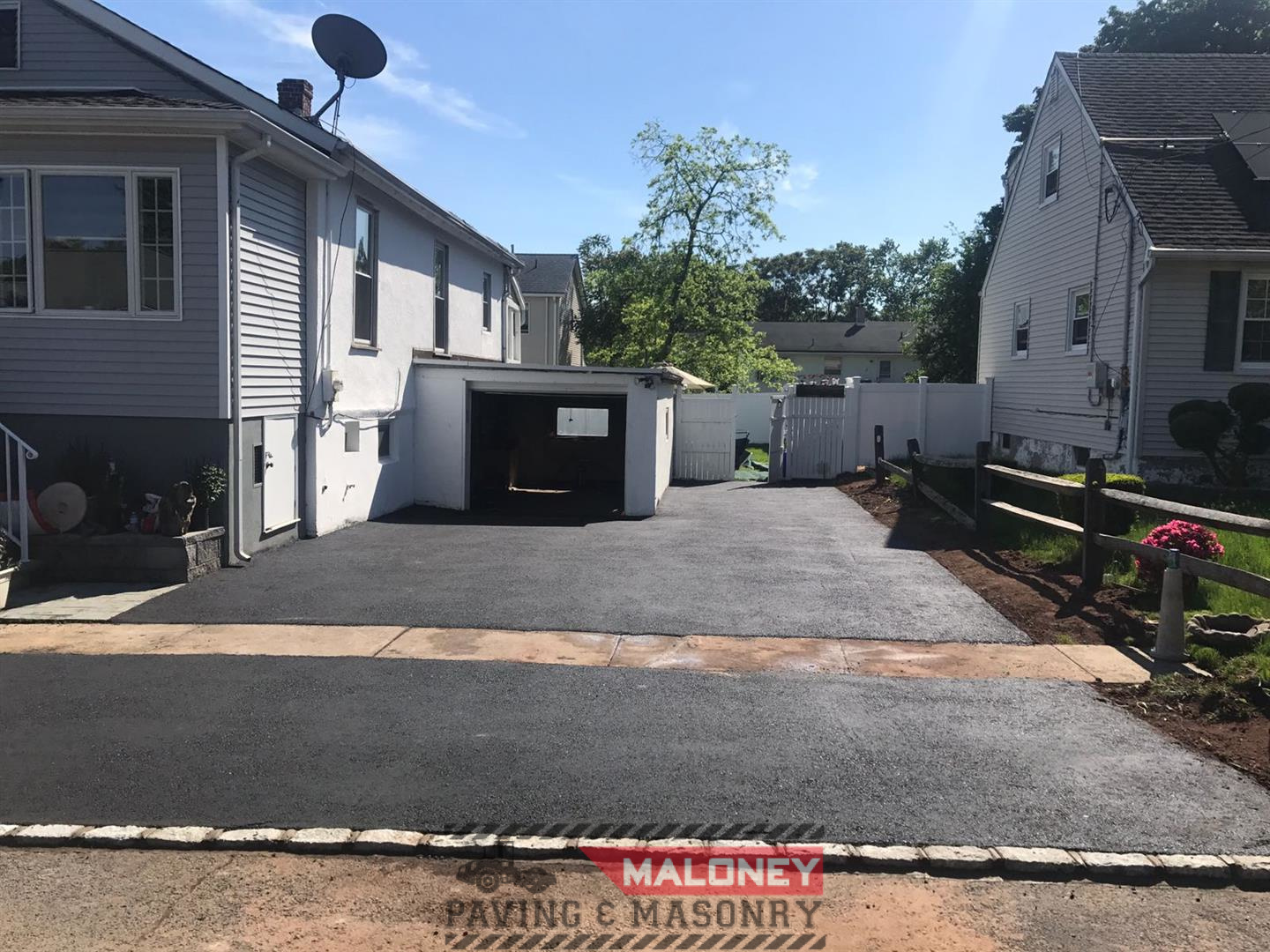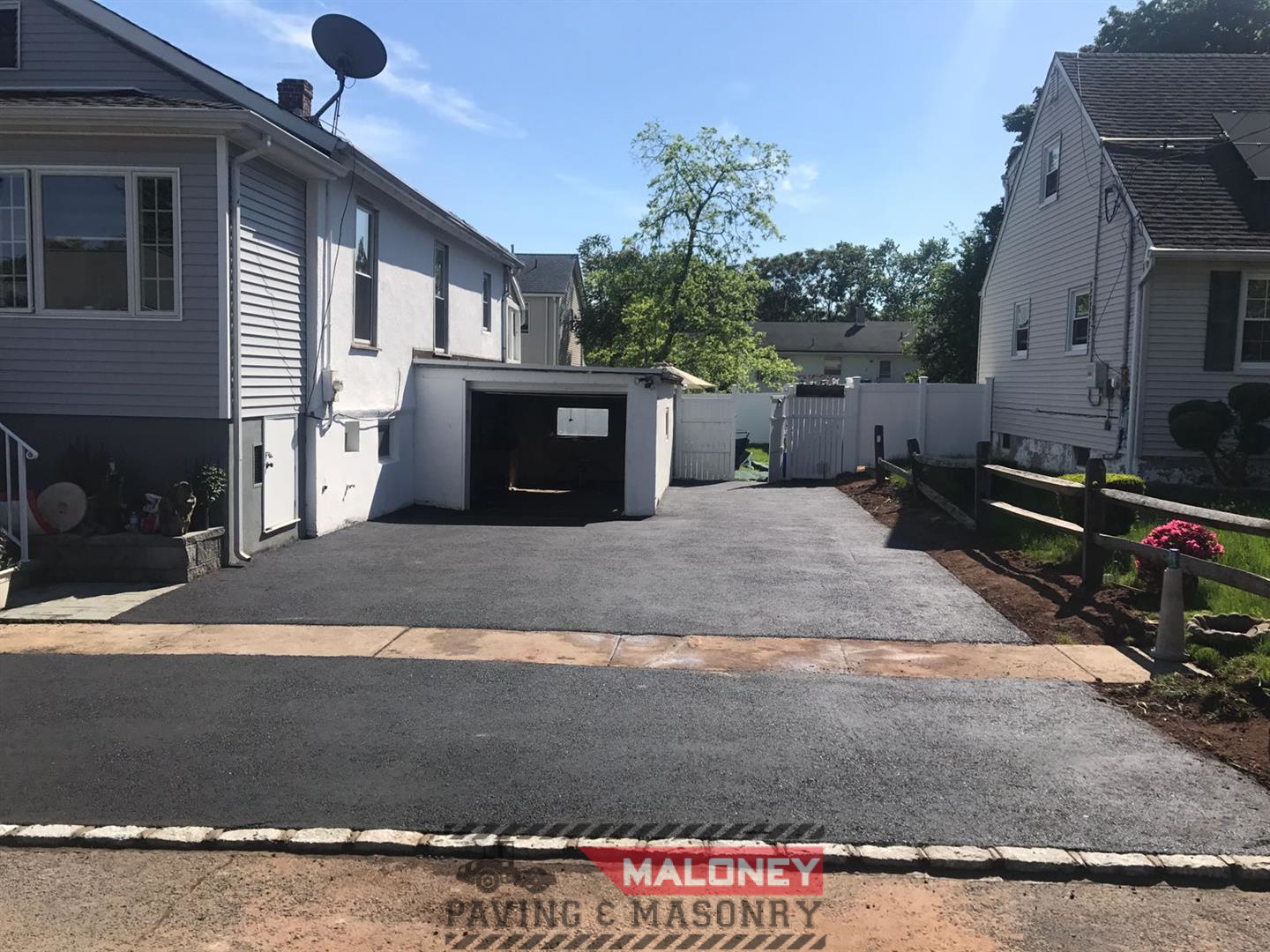 Add to your asphalt driveway by using Belgium granite sets or concrete paving stones around it. Add a tailored paving apron built with granite sets or paver stones to the front of your driveway. Call Maloney's today to discuss adding curb appeal to your home in Pluckemin, NJ.
Asphalt Contractors Pluckemin, NJ.
We always aim to provide 100% customer satisfaction and consider ourselves a leader in the quality of our asphalt paving installations. We believe experience is the key to a successful, durable and beautiful asphalt driveway installation in Pluckemin, NJ.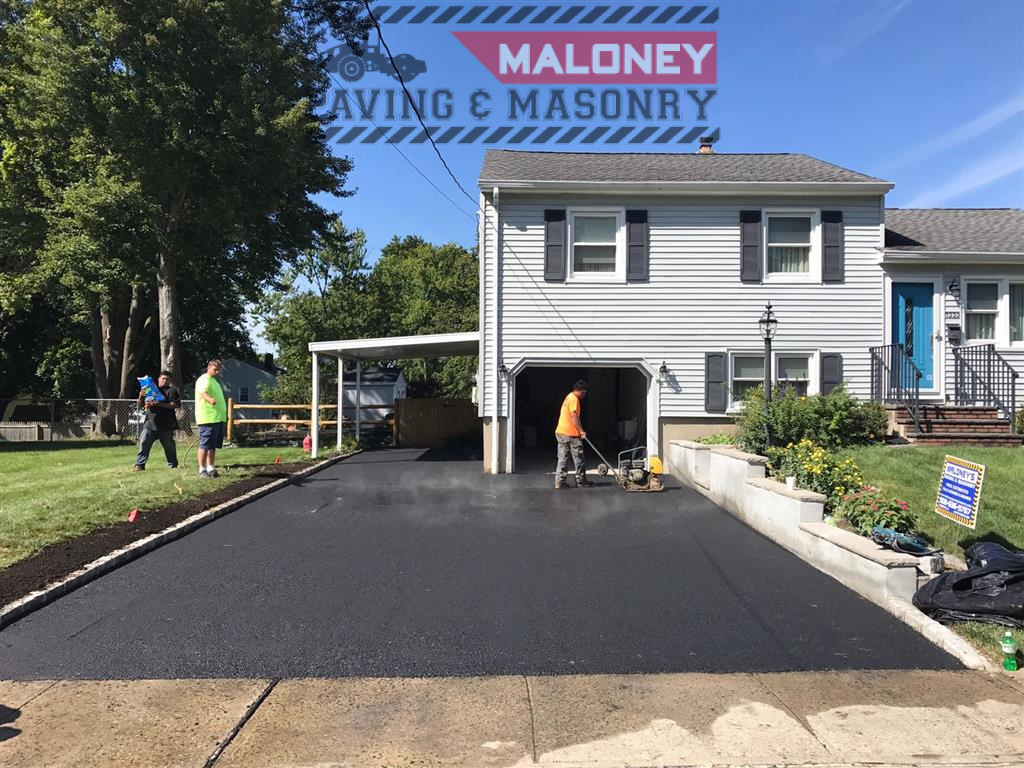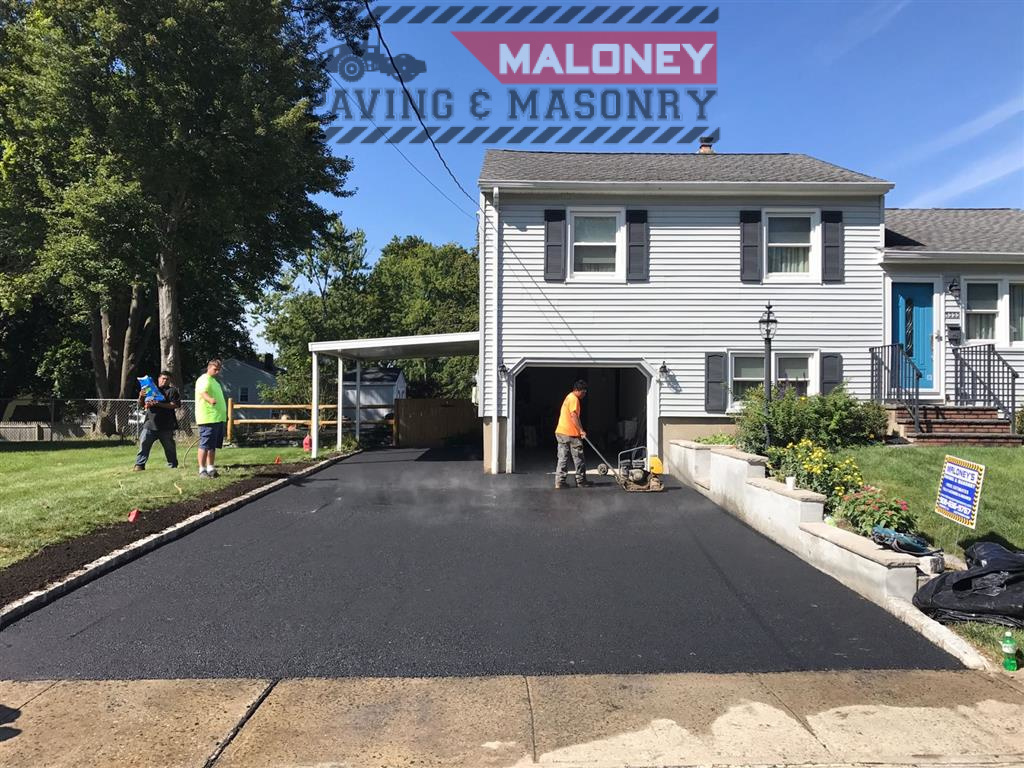 What Our Customers Think
Driveway Installation
Working with Michael and staff was a pleasure! The work was efficient, timely and of quality. The staff was personable and hard working. Positive experience all around.