Asphalt Paving professionals for Westfield, NJ. If you are looking for an experienced and licensed Asphalt Paving company in Westfield, call Maloney Paving and Masonry. We specialize at installing high quality asphalt driveways in Westfield, Union County.
Asphalt Paving in Westfield, NJ, Asphalt Driveways, Asphalt Resurfacing, Asphalt Roadways, Asphalt Parking Lots, Asphalt Patching and Asphalt Seal Coating in Westfield, NJ.
Picking the right Asphalt Paving contractor in Westfield in New Jersey for your Asphalt Paving can have a big factor in its durability and its longevity. When Maloney Paving and Masonry are called into provide an estimation, we will go through the various choices available to you with installing an asphalt driveway. You can opt for a standard re-surface, a replacement or sealing. You might like to add curb appeal by using concrete paved stones as an edging or as a driveway apron.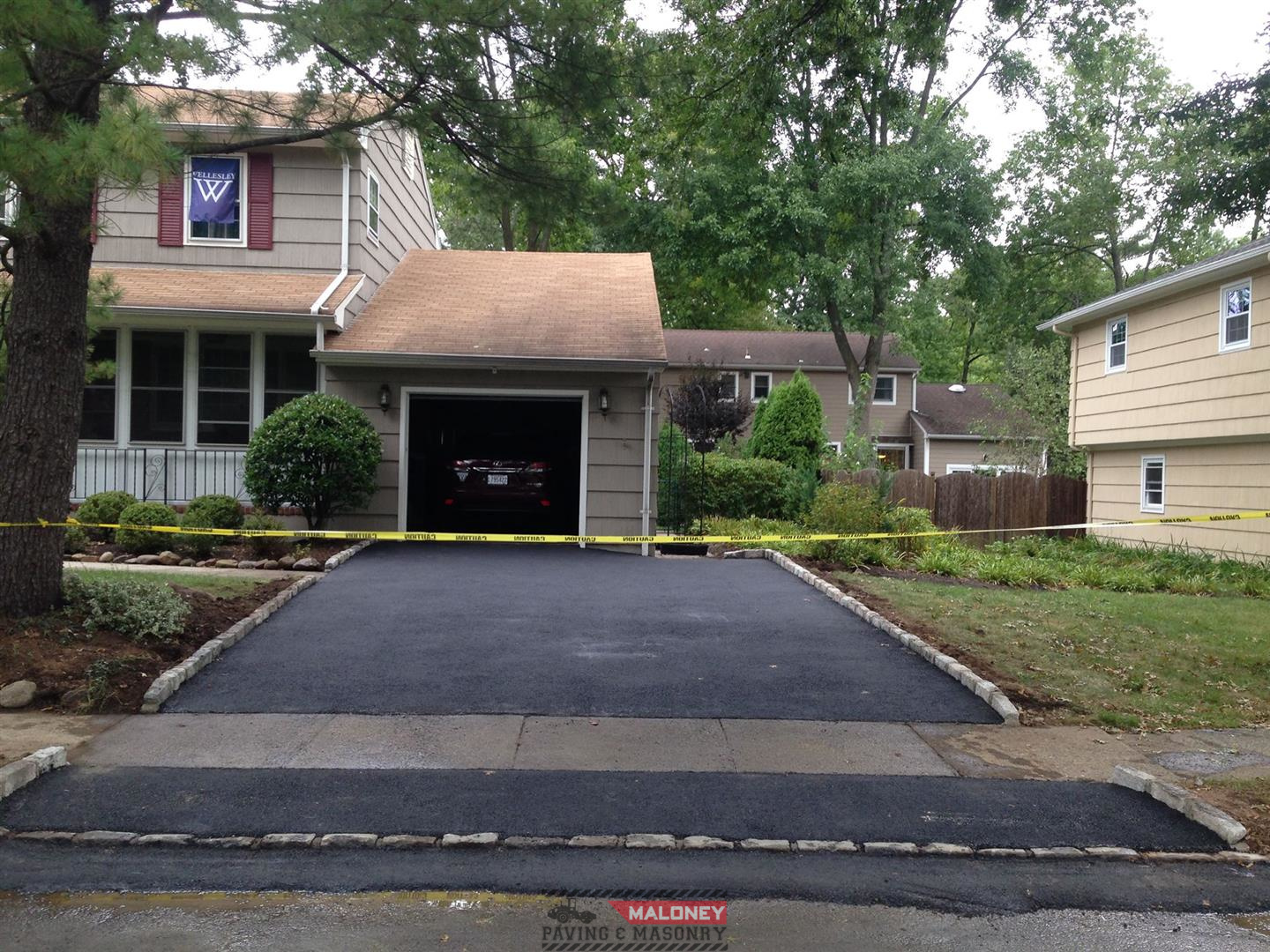 Give us a call today where we can assess your Asphalt Paving requirements in Westfield, NJ. All work carried out by Maloney Paving and Masonry is done to the highest of standards. Our quality of work is considered to be of the highest standards by previous customers.