Asphalt driveway contractors for Zarephath, Somerset in New Jersey. If you are looking for an experienced and licensed asphalt paving contractor in Zarephath, call Maloney Paving and Masonry. We are experts at installing or replacing asphalt driveways, blacktop driveways and carrying out asphalt repairs and patching in Zarephath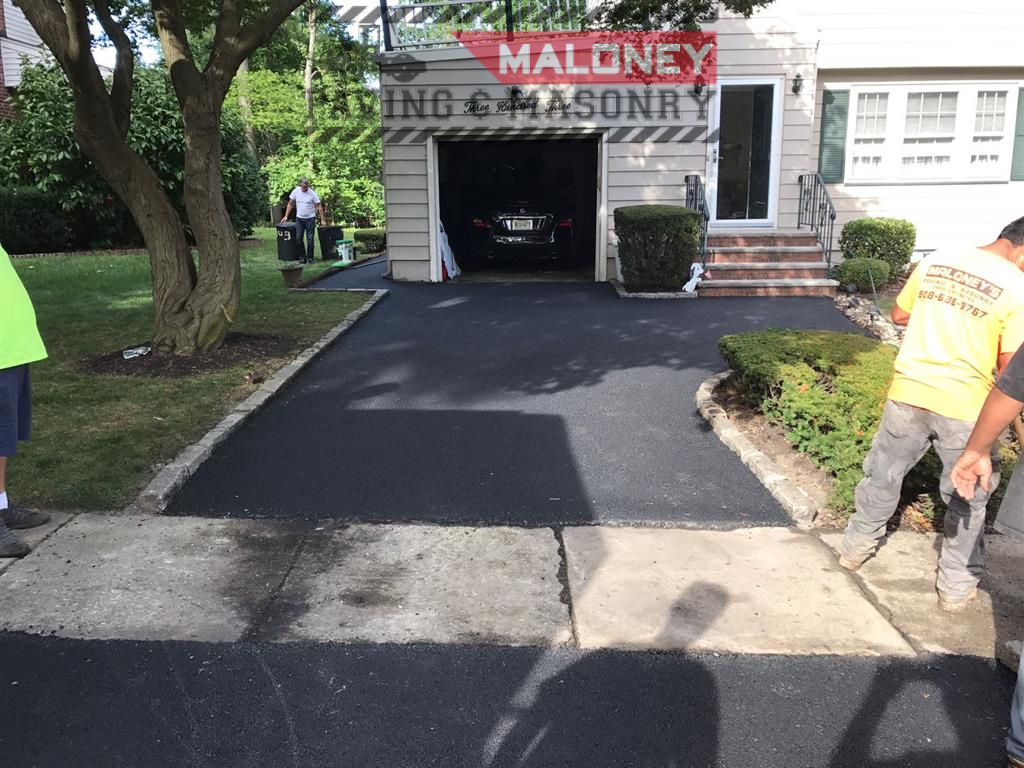 Asphalt Driveways Zarephath, Blacktop Driveways, Asphalt Resurfacing, Asphalt Roadways, Asphalt Parking Lots, Asphalt Patching and Asphalt Seal Coating in Zarephath.
Choosing the right Asphalt Paving contractor in Zarephath, NJ for your Asphalt Paving can have a big factor in its durability and its longevity. When Maloney Paving and Masonry are called into provide an estimation, we will go through the multiple options that are available to you when installing a paved driveway. You can opt for a standard re-surface, a replacement or sealing. You might like to add curb appeal by using concrete paved stones as an edging or as a driveway apron.
When we assess your Asphalt Paving requirements in Zarephath, we will go over required depths, water drainage and any other factors that might involve the durability of your Asphalt Paving. All these factors when took into consideration and handled correctly will add years to the lifespan of your driveway paving.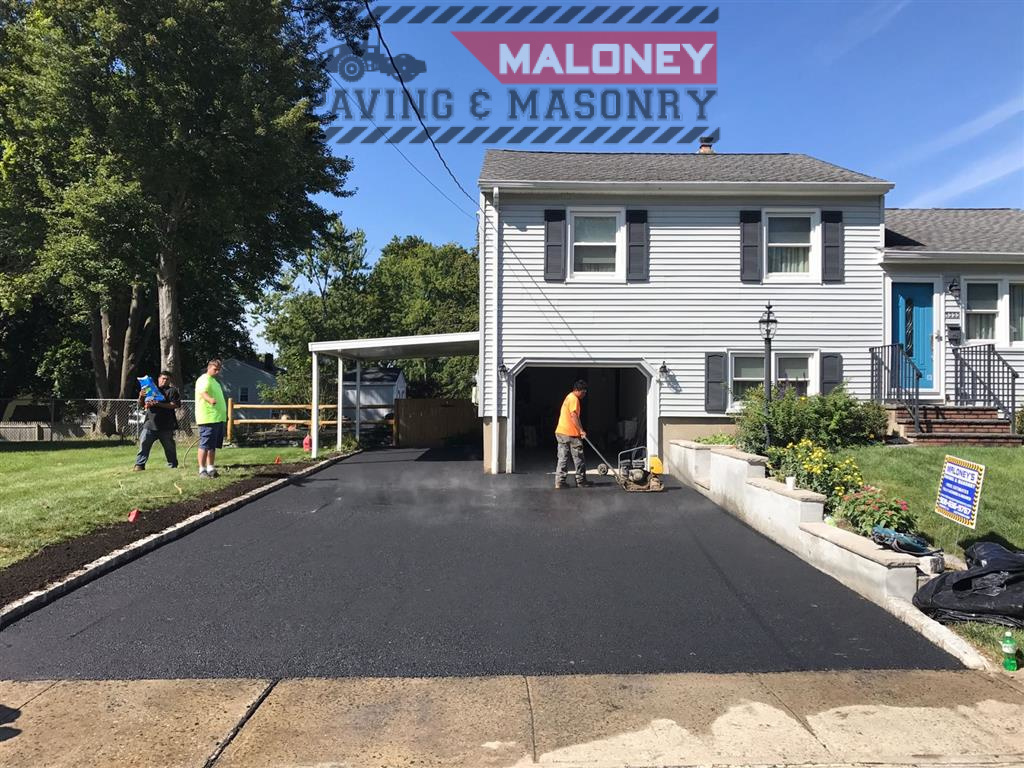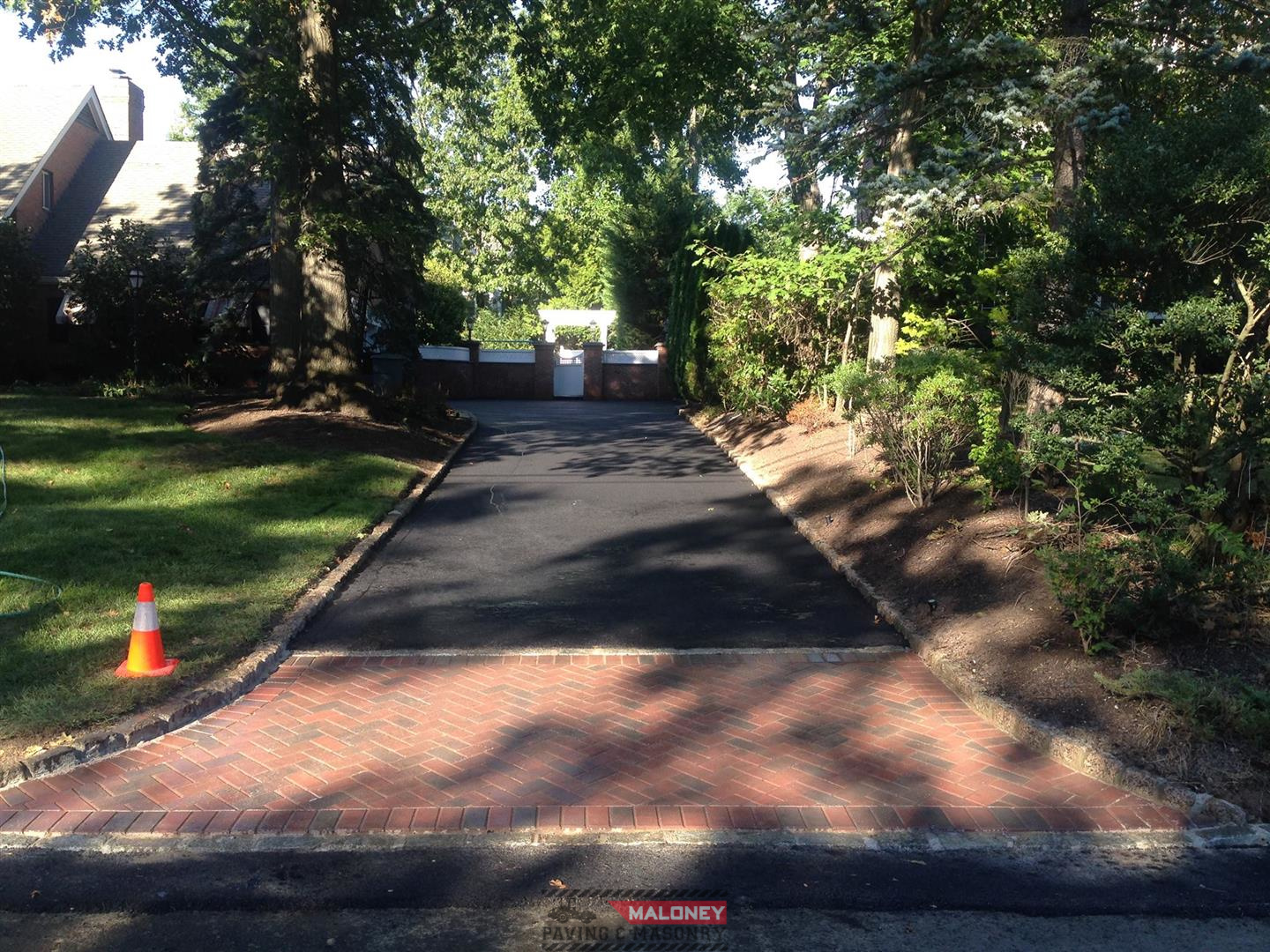 What Our Customers Think
Blacktop and Pavers front driveway
Edward and Michael did a wonderful job to the front of our house. These guys are certainly the best of the best. I pick them to do my driveway because I wanted it done quick and right the first time. These guys came in and did my driveway in 3 days. Another company would have taken weeks. Amazing experience!! Their prices are reasonable and they are very knowledgeable in all aspects from filling out the permits to providing ideas/design. Thank you so much for the good work Maloney brothers!!