Asphalt paving contractors for Bedminster, Somerset in New Jersey. If you are looking for an affordable and experienced asphalt paving contractor in Bedminster, call Maloney Paving and Masonry. We specialize at installing high quality, professional asphalt paving driveways including driveway replacements and asphalt repairs.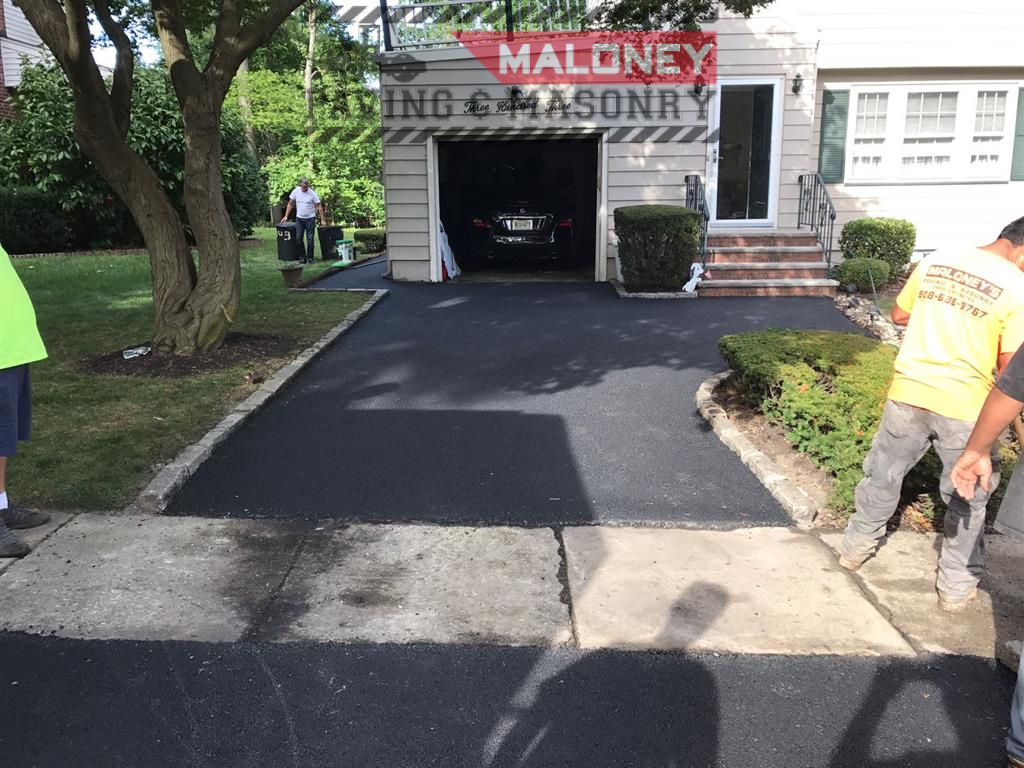 Asphalt Driveways Bedminster, Blacktop Driveways, Asphalt Resurfacing, Asphalt Roadways, Asphalt Parking Lots, Asphalt Patching and Asphalt Seal Coating in Bedminster.
Choosing the right Asphalt Paving contractor in Bedminster in New Jersey for your Asphalt Paving can have a big factor in its durability and its longevity. When Maloney Paving and Masonry are called into provide an estimation, we will go through the multiple options that are available to you when installing a paved driveway. You can opt for a standard re-surface, a replacement or sealing. You might like to add curb appeal by using concrete paved stones as an edging or as a driveway apron.
When we assess your Asphalt Paving requirements in Bedminster, we will go over required depths, water drainage and any other factors that might involve the durability of your Asphalt Paving. All these factors when took into consideration and handled correctly will add years to the lifespan of your driveway paving.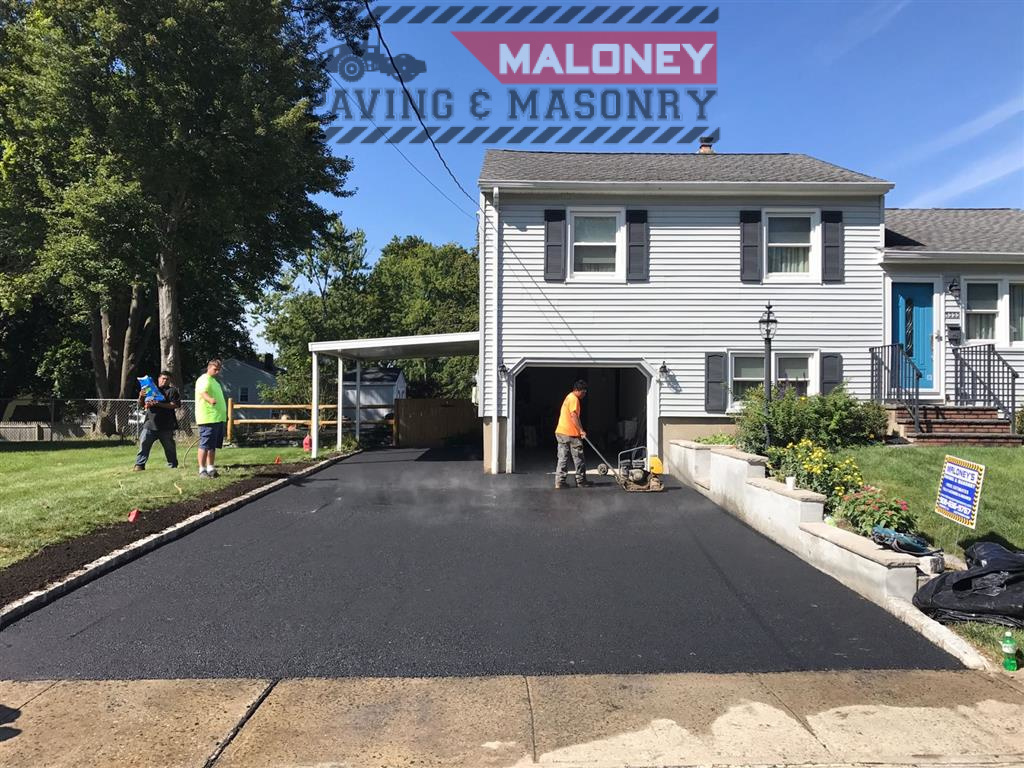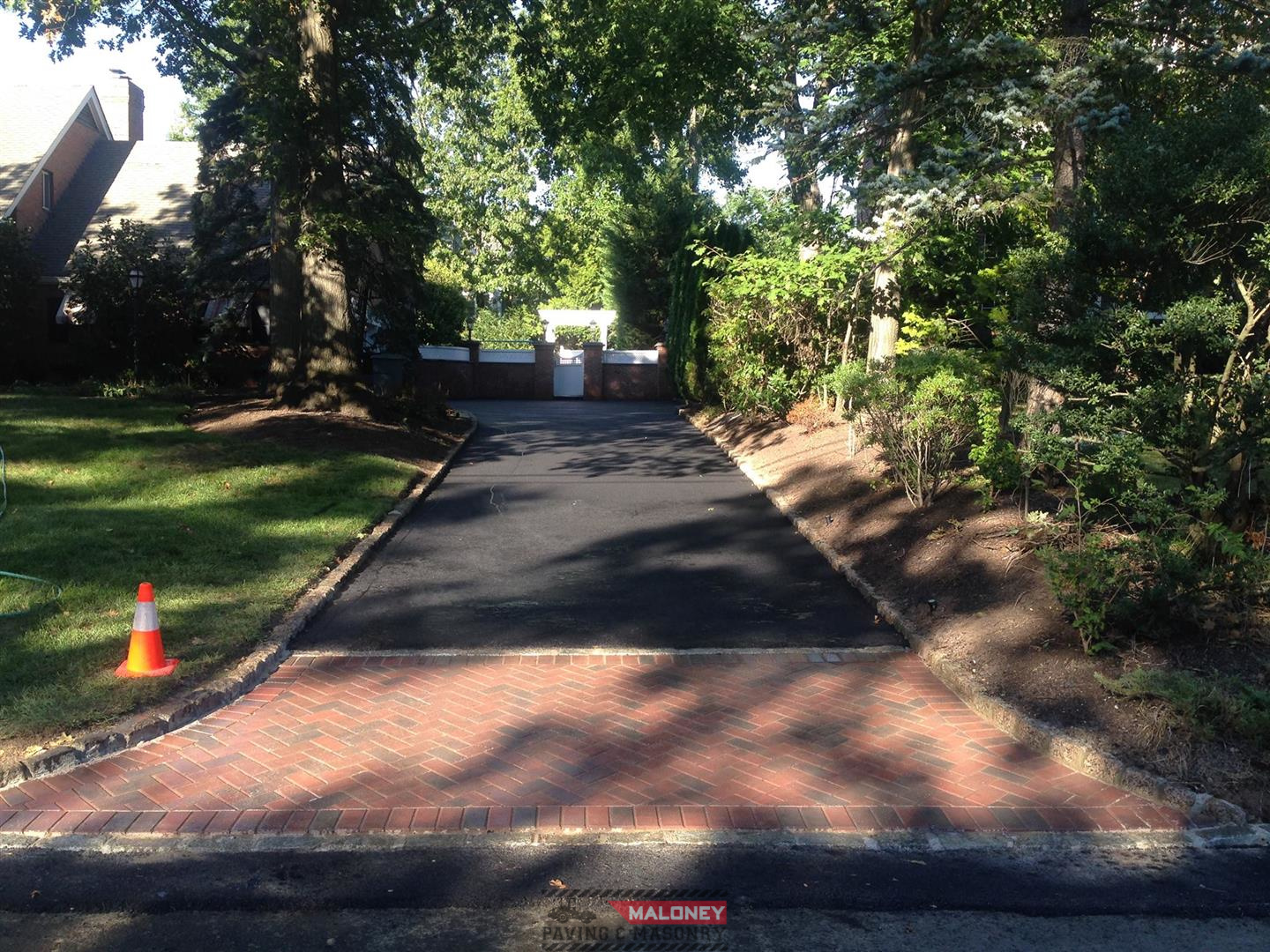 What Our Customers Think
Driveway Redone
We are very pleased with the completed job. They gave us a reasonable estimate and were very personable, answered our questions and were always reachable by phone or text. They came in with the workers, tore off the old driveway and in two days the job was completed beautifully, along with a walkway to the front porch entrance to the house. All workers were polite, and worked very hard. The crew cleaned up everything and we are very happy with the results.