Driveway completed in Knollwood Ter in Westfield, NJ. Removed existing driveway. Installed new base which was machine rolled and compacted to a solid finish. Belgium block was installed across the front for a clear divide between driveway and pavement.
Driveway was asphalt paved with new asphalt. Asphalt was machine rolled and compacted to a firm even finish. Levels were set to ensure water surface drains correctly.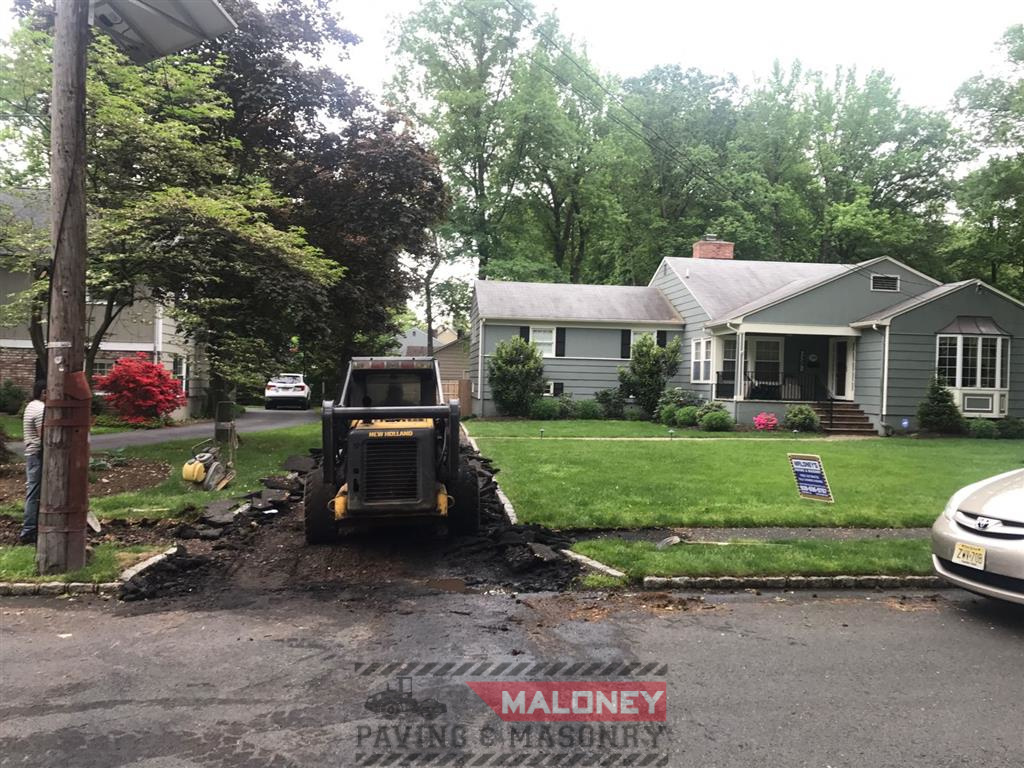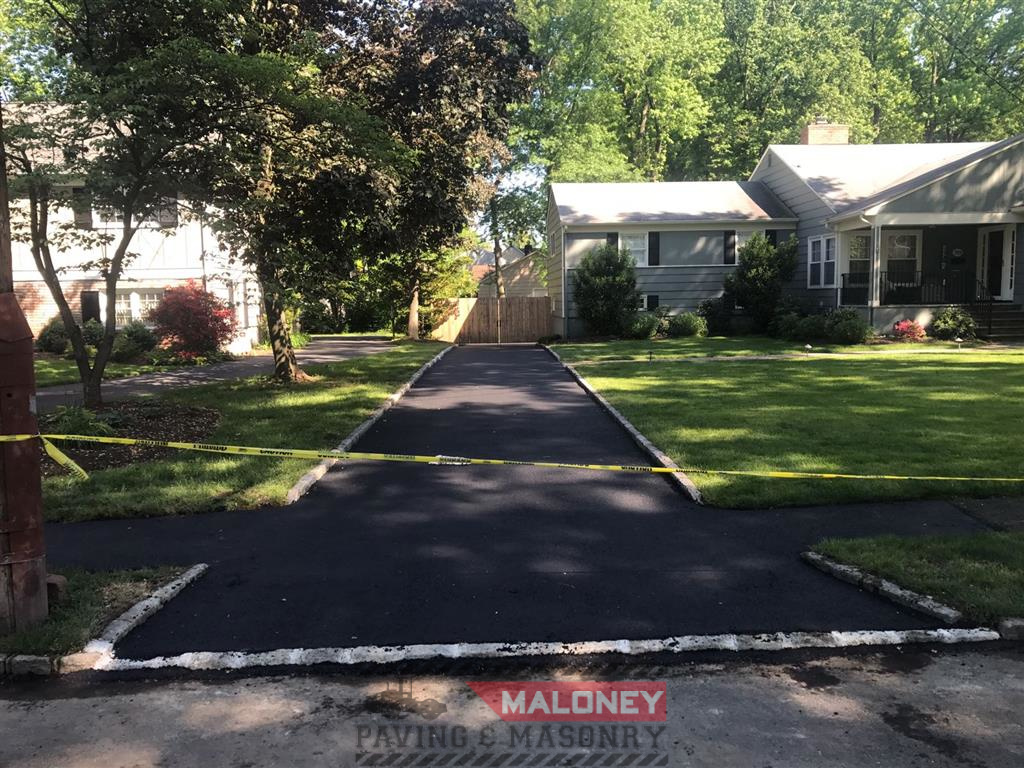 Looking for a contractor in Westfield, NJ to install a new asphalt overlay? Give Maloney Paving and Masonry a call today. Free estimates. Licensed and registered. Quality workmanship. Great prices!